Introduction
---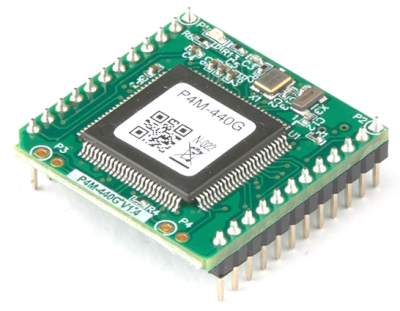 The P4M-440G is a module type of PHPoC product. Since PHPoC function is provided in module form, it is possible to implement the board suitable for user application.
P4M-440G provides various interfaces, including 10/100M Ethernet, UART, SPI, I2C, digital input/output, and more, making it possible to produce a wide range of products tailored to user requirements.
※ Notice: P4M-440G is a programmable module, but this feature is initially disabled. Please refer to the instructions of Activating PHPoC Engine before use.
---