Introduction
---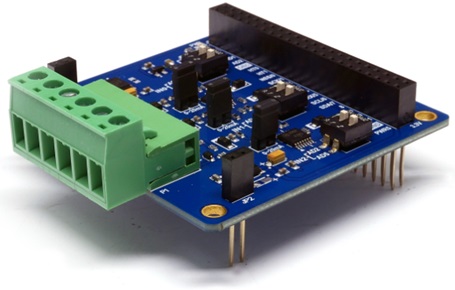 PES-2203
PES-2203, the analog input board, is an expansion board for PHPoC boards. With this board, three analog signals can be input and delivered to the ADC channel of the PHPoC board.
Highlights of PES-2203
3 analog input ports
input type: voltage or current
input voltage: DC 0 ~ 5[V]
input current: 0 ~ 20[mA]
current consumption: approximately 25[mA]
※ Caution: PES-2203 requires a PHPoC board!
---