Introduction
---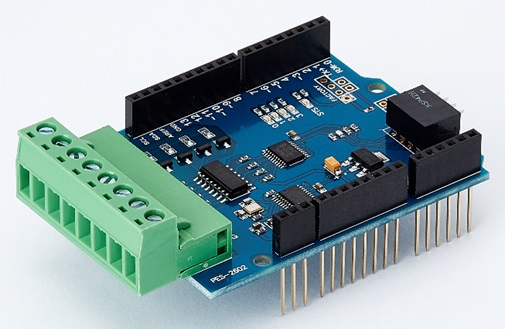 PES-2602
PES-2602, 4-Port Photocoupler Input board, is one of smart expansion boards for PHPoC shield for Arduino. You can monitor both DRY contact and WET contact outputs from some devices via the Arduino sketch.
※ Caution : Both a PHPoC shield with R2 or later version and an Arduino board are required to use this board!
What is the Smart Expansion Board for PHPoC shield?

A smart expansion board for PHPoC shield has own devices and firmware. This board communicate with a PHPoC shield in a master-slave protocol through the designated port. Two or more smart expansion boards can be connected to one PHPoC shield and each of them required to be setting a slave id.
---