Downloading Files to PC
---
Downloading Files to PC
Select files in file list

Click [File] > [Save selected file(s)]menu on menu bar

Choose a path and click [OK] button.
Save as a Integrated file (.poc)
When you want to save all files on the file list as a single file, use [Save a poc file] menu.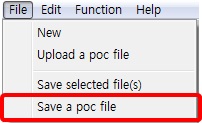 ".poc" is filename extension. Input filename and click [Save] button.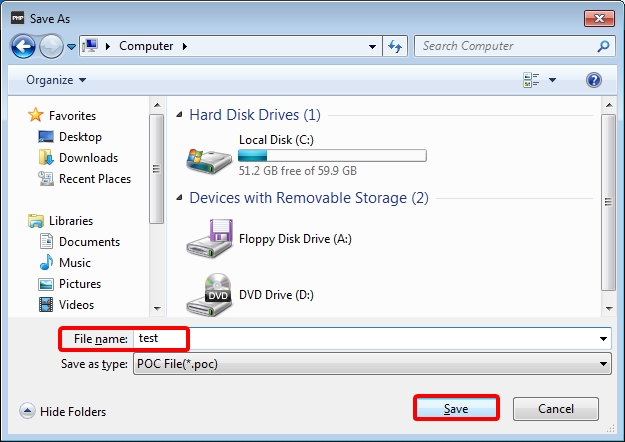 ---