Storing Certificates
---
The certificate is required to use the secure communication function of PHPoC. The PHPoC debugger provides both the ability to create and store certificates and the ability to show stored certificates.
How to store and show certificates
Connect a PHPoC to the PHPoC debugger and select [Certification] tab on [Settings] > [Advanced] menu.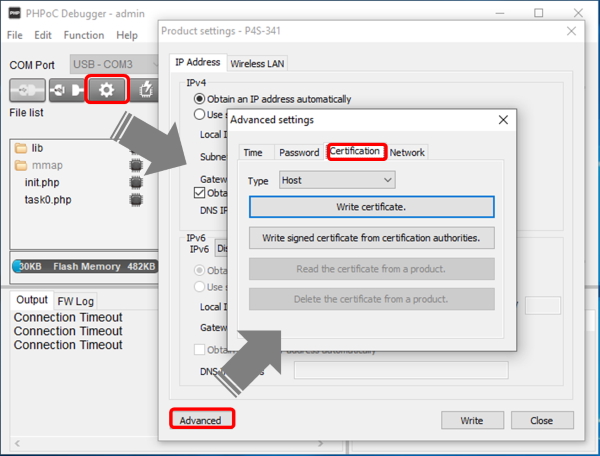 Write self signed certificate
This menu creates a self-signed certificate and stores it to PHPoC. This menu allows the PHPoC product to operate as a server with secure communication enabled.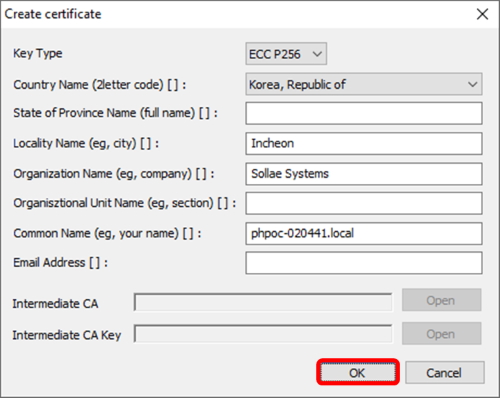 ※ Note: All products categorized in PHPoC shield for Arduino basically require a certificate. Therefore, if the product does not have a certificate, please use this function to create and store a self-signed certificate.
Write signed certificate from certification authorites
This menu stores a certificate issued by the other certification authority to PHPoC. Click the [Open] button to select the certificate and save it.

If there is a password in the certificate, a window for entering the password will pop up.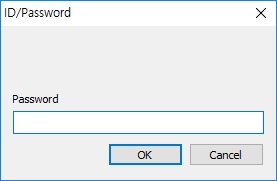 If there is a separate key file with the certificate, the window to load the key file will pop up.

Read the certificate from a product
This menu shows the certificate currently stored in PHPoC.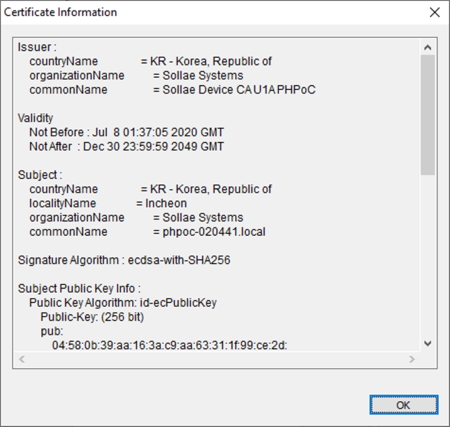 ---