Prepare Your Hardware
Collect the necessary components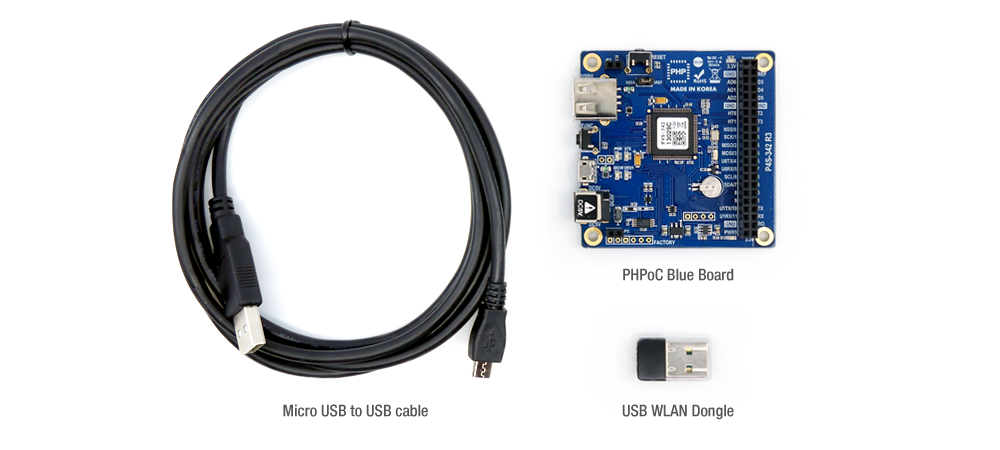 Install Integrated Development Environment (IDE)
Download and install
PHPoC debugger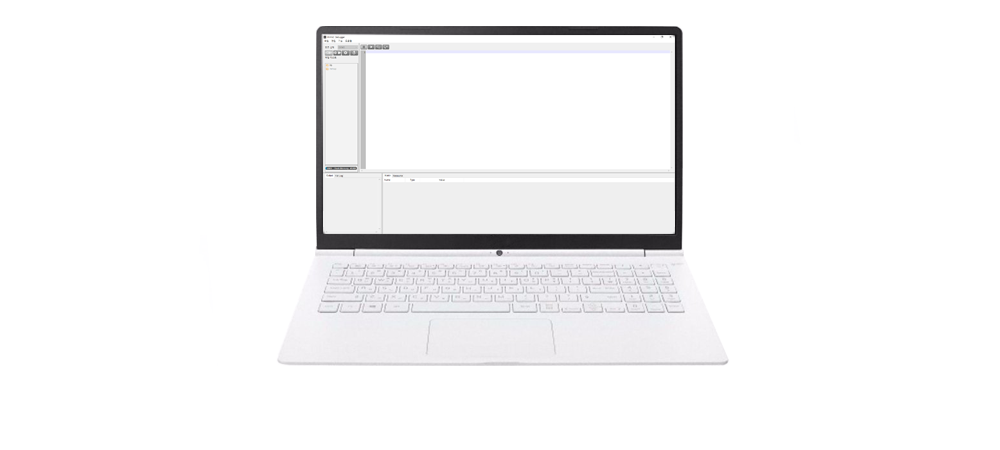 Make Connection
Plug USB WLAN to PHPoC board.
Connect PHPoC board to PC via USB cable.
Connect PHPoC Debugger to PHPoC board.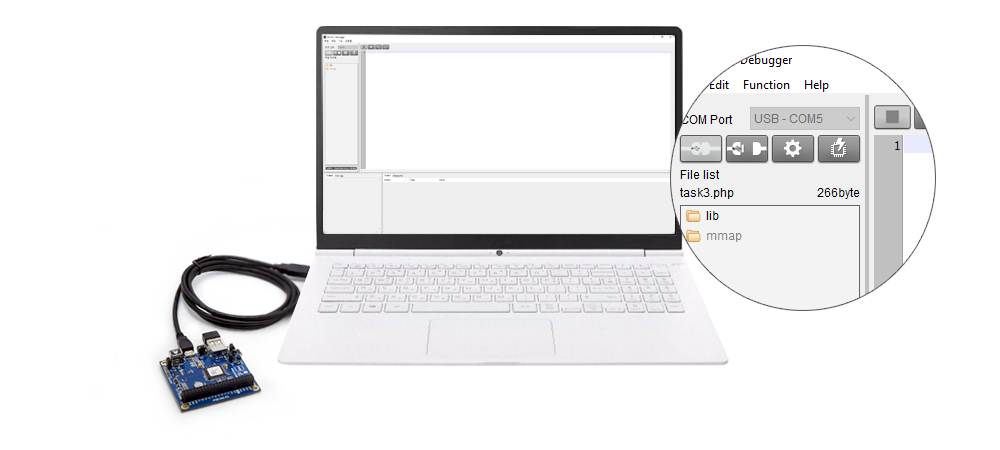 Configure Network
Click "Setting" button.
Choose "Infrastructure" option and input Wi-Fi SSID and password.
Click "Write" button to save the setting.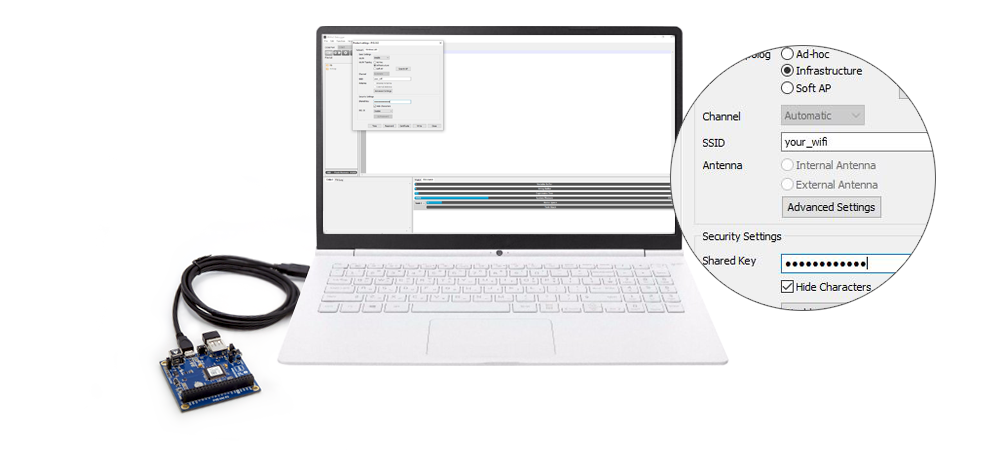 Write "Hello World" Program
Click "File" menu -> Create index.php file, input code and save.
Click "Function" menu -> "Network Information" to see IP address, for example, 192.168.0.213
Open a Web Browser, type IP address.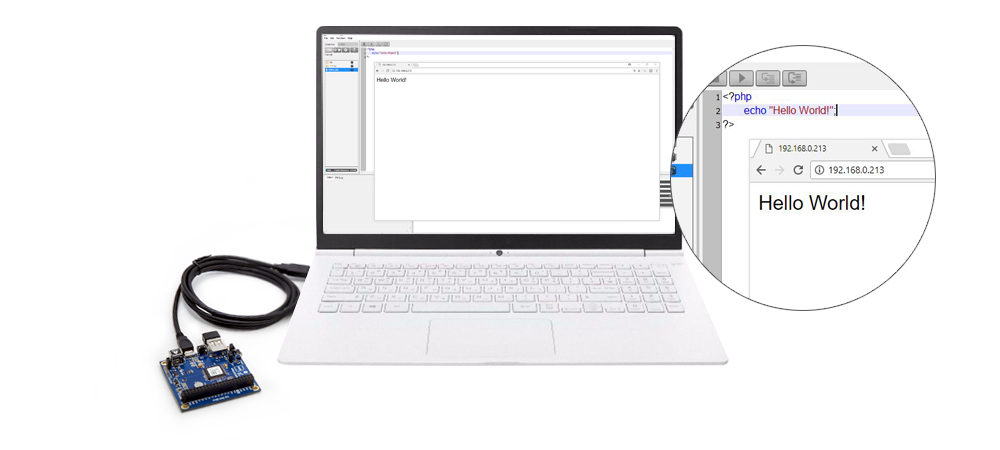 Use Examples
Download
PSP support packet
.
Upload libraries and an example to PHPoC board to see how to control/monitor sensors/devices.